Regular price
$320.00 USD
Regular price
Sale price
$320.00 USD
Unit price
per
Sale
Sold out
Shape: Drop
Balance: Between
Control: Between
Power: High
Sweetspot: In between
Carbon fiber: 3K Carbon
Core: EVA17 Black
Weight: 340-355g
Share
View full details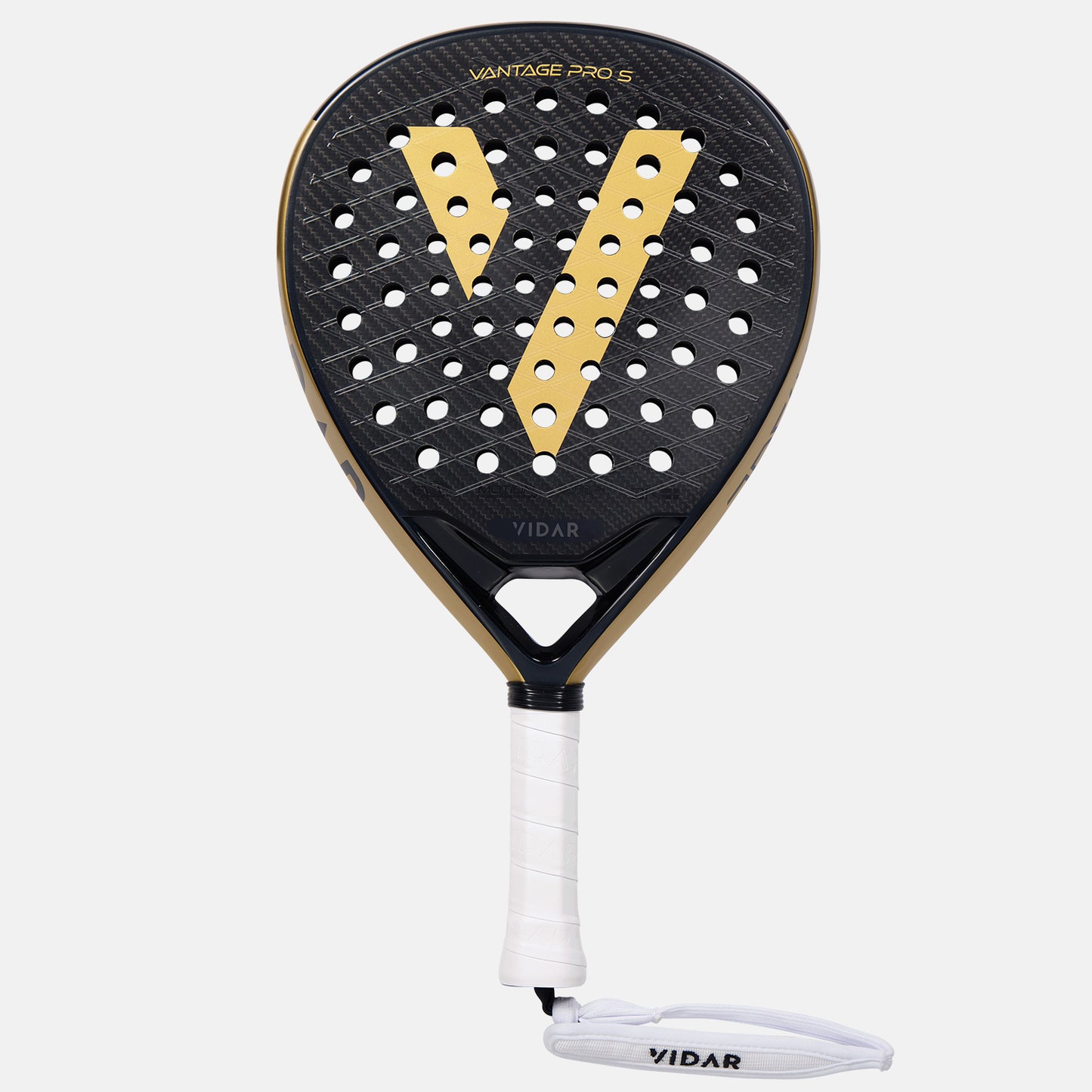 More information
Motion Holes
Motion Pro has extra holes compared to standard, a total of 70 holes. They have also chosen to distribute the holes evenly over the surface so that you get as large a sweet spot as possible. The holes soften the surface and leaving parts of the racket without holes will lead to different feel depending on where the ball hits. A lot of holes also have other advantages, the holes with their sharp edges provide good help in the spin. A lot of holes also means a reduction in weight, which made it possible to reinforce with extra material in vulnerable places.
Long grip
This padel rack has a longer grip, which has proven to be in demand among many players today, partly for those who like a double-grip backhand and partly for those who simply like the feeling of a longer shaft. The length including frame protection is, however, within the scope of what is allowed at competitions.
Changeable Cord
Now you can easily change the wristband without having to remove the knob. Here you can easily choose your own design or switch between Vidar's different bands. In this way, you never have to play with a broken or worn ribbon.
Structure
In addition to the extra spin you get via the hole formation, this padel rack comes with structure in the surface. The lines that run diagonally across the surface of the racket together with the holes provide all the spin you could want.
Material
Motion Pro comes with a 12K surface and a medium hard core with some trampoline effect. The idea with this padel rack was to create enough power to be able to kick the ball out of the cage without losing the feeling in the placed balls. ccc
Super
Kanonbra racket som hjälpt mig, har förbättrat min volley och overhead ordentligt!
Grymt!
Otroligt roligt rack att spela med! Följsamt och lätt, bra tryck och framförallt sån fin kontroll i det. Höjer ens spel de där lilla extra.
Härlig känsla!
Känns proffsigt och har otroligt fin balans men är ändå relativt lätthanterat. Kan varmt rekommenderas!
Bästa racket jag haft!
En mycket bra balans mellan kontroll och kraft!!
Köp!